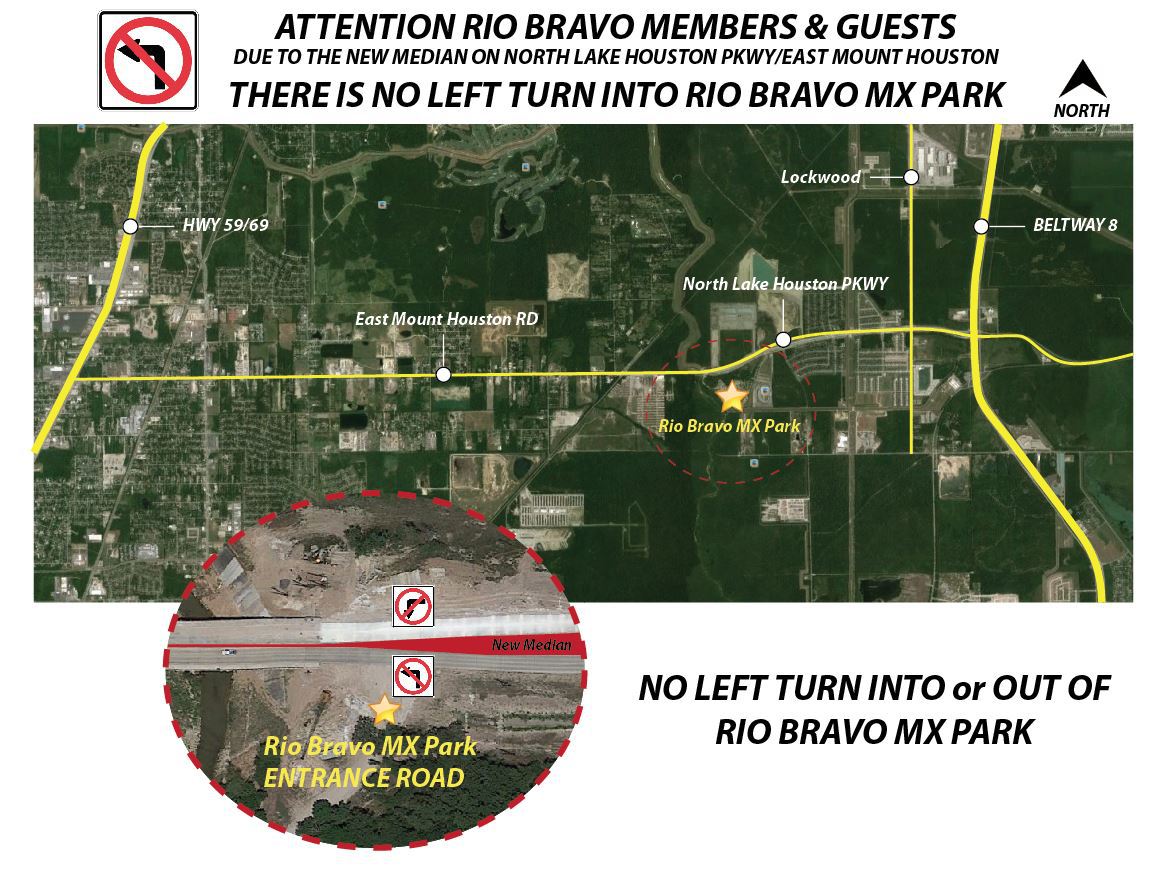 ARHMA National and the
Old School Reunion/Vintage Bike Show
November 13th, 14th, & 15th 2015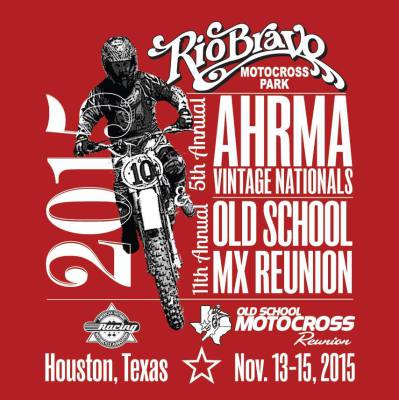 Schedule

Friday, November 13, 20115
Gate opens at 8:30am
Motocross Track:
10:00am: - 4:00 pm Open (organized) practice
No Cross Country Race
Big Screen Movie Night in the Pavilion
7:00 pm Diamond Don & Gary Davis Fish and Oyster Fry
8:00pm Music
 
Saturday, November 14, 2015
Gate opens at 7:00 am
7:00 - 8:30 am Sign --Up:
8:30 am Riders Meeting
8:45am Opening Ceremonies Invocation
9:00 - 9:15 am Practice: - Premier & Classic, Experts & Intermediate
9:15 - 9:30 am Practice: - Vintage & Sportsman, Experts & Intermediate
9:30 - 9:45 am Practice: -- All amateurs, 60+,70+ and Womens
9:45-10:00 am 1st moto Racing starts:
(Note: Normal AHRMA 100cc vintage class in normal schedule)
Intermission - Honorary Marty Tripes small bore vintage challenge Race (100 cc,125cc)
(Note:125 cc and smaller Bikes must be Pre 1986 model)
After intermission: 2st moto Racing:
Trophy Presentation: approximately 30 mins after the final race results are posted.
6:00 PM Tag Team Race (special prepped night track)
Tag Team Trophy Presentation: at Dinner
Evening- Big Screen Movie Night in the Pavilion
7:00 pm Spaghetti Dinner
7:30 pm Music (Brennen, Bill & Rio Bravo Band)
Big Screen Movies in background
 
Sunday, November 15, 2015
Gate opens at 7:00 am
Sign-Up: 7:00 am to 8:30 am
8:30 am Riders Meeting
8:45am Invocation & Church Service
8:55am National Anthem
9:00 - 9:15am Practice: Historic & GP Expert & Intermediate
9:15 - 9:30 am Practice: Ultima & Open age Expert & Intermediate
9:30-9:45 am Practice: All amateurs & Women
9:45-10:00 am 1st moto Racing starts
Old School motocross reunion & Bike Show Activities:
10:00 am Bike show sign up.
1:00pm Bike Show Voting ends
BBQ available all day with ticket or $$.
DRINKS: Iced tea, lemonade, water cooler all day.
Intermission Honorary Marty Tripes small bore challenge Race (100 cc,125cc)
Any year model 125cc 2-stroke allowed
( maybe scored at 2 levels)
one hour intermission for bike show awards
After Intermission: 2st moto Racing
Trophy Presentation: approximately 30 mins, after the final race results are posted
Evening- Wine Down Party - Hang out for special event sponsored by Red Bull
CLICK HERE
for ARHMA Flyer
Fee's
Gate 
Gate Fee - $10 Friday
$15 Saturday Only

(includes dinner)


$25 Saturday & Sunday  

(includes dinner & lunch)


$15 Sunday Only   

(includes lunch)


$30 All 3 days
**Regular Practice Fee's will Apply in addition to Gate Fee**
Camping - $15/night per vehicle (no hook--ups)
Food Info:
BRETT'S BAR-B-Q WILL BE SERVING BREAKFAST TACOS SATURDAY AND SUNDAY MORNING
& FULL MENU FOR SATURDAY LUNCH

*SATURDAY SPAGHETTI DINNER IS INCLUDED IN GATE FEE
*SUNDAY LUNCH -- BAR-B-Q SANDWICH & CHIPS INCLUDED IN GATE FEE
 
*MUST RSVP TO GUARANTEE FREE MEAL
PLEASE RSVP to: info@riobravomx.com
 

Marty Smith Motocross Clinic
Marty Smith will be at Rio Bravo Friday, November 13, 2015 to offer 10 riders a chance to attend his famous motocross training class.  His class will give the
attendees skills to help them ride safer and smarter through improved technique. You will learn how to make the bike and track work best for you while sharpening your skills with racing instructions from a national motocross champion. Each rider is personally watched and coached!  On and off the track drills regarding starting, cornering, off cambers, ruts, bowl turns, etc.
There will also be plenty of time spent just talking and hanging with Marty for question and answer sessions while reviewing your accomplishments.
To reserve your spot or get more information
call Marty Smith at  (619) 659-0273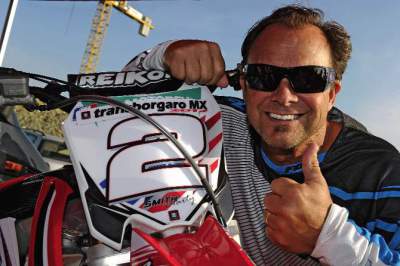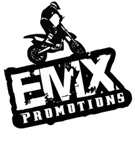 EMX Winter MX Showdown
Round 3
December 13th 2015
For more information visit 
http://evomx.net/home/